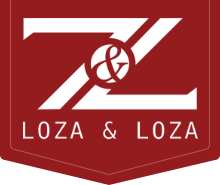 Loza & Loza, LLP is seeking a Trademark/IP Litigation Attorney.
Qualifications:
• At least 5+ years of experience specifically in US/foreign trademark prosecution (search, filings and responses to office actions), domain name disputes, TTAB proceedings, trademark/patent litigation, licensing, and cease and desist letters.
• IP litigation experience in federal court - trademark, patent, copyright and/or corporate/contracts.
• Large law firm or IP boutique law firm experience required.
• Proven record of client development, must have at least a few portable clients as proof.
• At least one state bar license required.
Contact
If you are interested in working with us, please send a cover letter and resume to recruiting@lozaip.com.
Additional Info
Employer Type: Law Firm
Job Location: Nationwide or telecommute