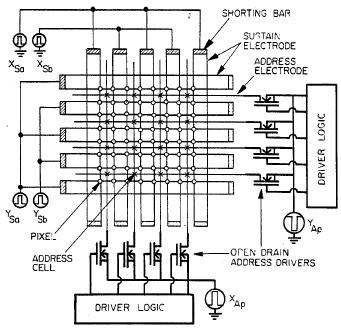 COMPETITIVE TECHNOLOGIES, INC., and UNIVERSITY OF ILLINOIS v. FUJITSU LIMITED and FUJITSU HITACHI PLASMA DISPLAY LIMITED (Fed. Cir. June 30, 2004).
In a patent infringement suit against Fujitsu over plasma screen technologies, the University of Illinois sought to have some of Fujitsu's counterclaims dismissed on Eleventh Amendment sovereign immunity grounds. (U.S. Patent 4,866,349 and 5,081,400). The Northern District of California court denied the University's motion to dismiss the claims. U of I appealed.
Without reaching a decision on the merits, the Federal Circuit (DYK, MAYER, GAJARSA) dismissed the University's appeal for lack of appellate jurisdiction.
The judgment of the district court is not final under 28 U.S.C. § 1291, and the district court has not issued the certificate required by either Federal Rule of Civil Procedure 54(b) or 28 U.S.C. § 1292(b).
The appellate panel found that the district court's decision on the issue of sovereign immunity did not "conclusively determine" that question. Thus, the case did not fall under the limited Cohen exception that could have created a jurisdictional basis.