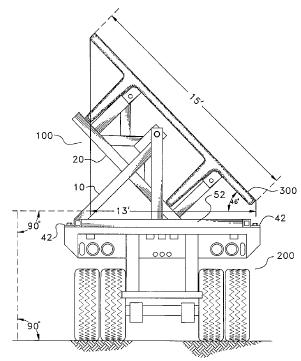 High Concrete Structures v. New Enterprise Stone and Lime (Fed. Cir. July 29, 2004).
On appeal from a district court's summary judgment based on failure to comply with the best mode requirement, the Federal Circuit (Newman, Mayer, Clevenger) reversed and remanded.
High Concrete sued New Enterprise for infringement of its patent on "double-tees" for adjusting the orientation of bulky cargo. (U.S. Patent No. 5,947,665). On defendants' motion, the district court held the patent invalid for "failing to disclose that the inventors' preferred mode of practicing the invention was to use the crane to tilt the loaded frame at the time that the crane loaded the cargo onto the frame."
The appellate panel reversed:
Deliberate concealment is not charged. The best mode requirement of §112 is not violated by unintentional omission of information that would be readily known to persons in the field of the invention … Known ways of performing a known operation cannot be deemed intentionally concealed absent evidence of intent to deliberately withhold that information.