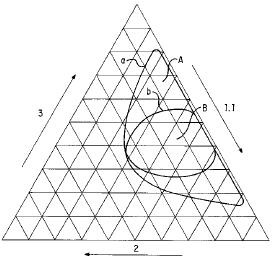 NOVARTIS PHARMACEUTICALS CORPORATION v. ABBOTT LABORATORIES (Fed. Cir. July 8, 2004).
Novartis brought a patent infringement suit against Abbott based on its patented cyclosporin compositions. (U.S. Patent 6,007,840). A jury determined that Abbott infringed claim 81 of the '840 patent. However, the district court issued a judgment as a matter of law (JMOL) of noninfringement in Abbott's favor.
On appeal, the appellate panel found that the district court's claim construction was erroneous, but that those errors were harmless to the JMOL decision. Affirmed.
In dissent, J. BRYSON argued that the court unduly applied the the specific exclusion principle to narrowly construe the term "lipophilic component."
The statement on which the court relies refers to the role performed by excess amounts of the substance that serves the role of the surfactant in the claimed composition. The quoted language indicates that the composition of the invention must have at least three components in addition to the cyclosporin, as required by claim 81. In addition, it contemplates that the substance that serves as the surfactant may also serve as part of either the hydrophilic or the lipophilic component. The quoted language therefore makes clear that the composition may not consist of only two components in addition to the cyclosporin, as would be the case if one ingredient served as both the surfactant and the lipophilic component in the composition. However, the quoted language does not address the case presented by Abbott's composition, which contains three components in addition to the cyclosporin, and in which a hydrophilic surfactant serves as the surfactant, while Span 80 serves the function of the lipophilic component (dissolving and carrying the cyclosporin). Thus, because in Abbott's composition Span 80 does not serve as the surfactant referred to in claim 81, the quoted language from the specification does not apply to Abbott's composition. For that reason, I agree with Novartis that, where another substance serves as the hydrophilic surfactant, the specification does not disclaim the use of a lipophilic surfactant such as Span 80 as the sole component of the lipophilic component of the claimed invention. I therefore do not find a disclaimer of subject matter in the specification. A fortiori, I do not find a specific exclusion of subject matter for purposes of the doctrine of equivalents.