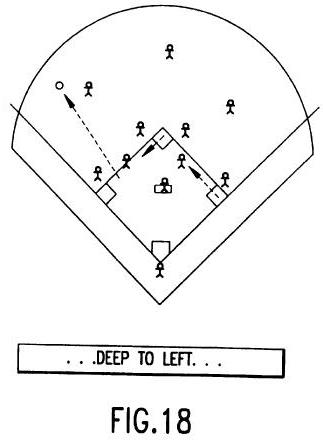 Major League Baseball (MLB) is the subject of a new patent infringement lawsuit. A Texas based patent holding company has sued MLB Advanced Media for infringement of its patents covering "computer simulation" of live events, such as baseball games. (e.g., Patent No. 6,204,862). The case, filed in Austin, revolves around MLB's Internet-based products.
The following specific MLBAM products and services are implicated in the lawsuit: (1) Gameday, (2) Condensed Games, (3) Searchable Video (formerly called Custom Cuts), (4) Highlight Reels and (5) Fantasy Player Tracker. (DDB Press Release).
The four asserted patents are members of a single "patent family" and date back to a patent application filed in 1990. David Barstow, Plaintiff DDB Technologies' head honcho, is listed as an inventor.
Last year CBS's SportsLine settled with DDB — licensing its patent portfolio on a non-exclusive basis. (Link).