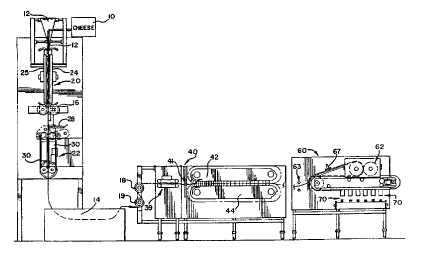 Schreiber Foods v. Beatrice Cheese (Fed. Cir. 2005).
Schreiber sued Keuster for infringement of a patented method of slicing and storing cheese. (U.S. Patent No. 5,701,724). At trial, a Schreiber director falsely testified that Schreiber Foods owned the patent that had actually been assigned to a third party during the litigation. After trial and verdict, Schreiber's trial counsel assisted Schreiber in re-acquiring the patent, but did not disclose the assignment to the district court or to opposing counsel.
Upon a Rule 60(b) motion to vacate the judgment, the district court found that Schreiber's lack of ownership during the litigation deprived Schreiber of standing and rendered the suit moot — thus voiding the judgment. In the alternative, the district court found that the plaintiff's litigation conduct constituted fraud, misrepresentation or misconduct.
On appeal, the CAFC first found that the case was not moot, because Schreiber had standing when the trial started (before the original assignment) and had now re-acquired standing.
A temporary loss of standing during patent litigation can be cured before judgment.
On the issue of fraud, the CAFC agreed that there "can be no claim that Schreiber's conduct is not sanctionable."
Quite apart from whether Schreiber's misstatements in the period before September 1998 were sanctionable, the conduct of Schreiber and its counsel after September 1998, when counsel became aware of the assignment of the '860 patent, was plainly sanctionable. Once counsel became aware that highly material false statements had been made by a witness, in pleadings submitted to the court and in response to discovery requests, and that highly material documents had not been produced as required, Schreiber and its counsel were under an obligation to promptly correct the record.
The CAFC therefore held that the district court properly vacated the entire judgment and that a new trial on all issues is the appropriate sanction.
File Attachment: Schreiber Foods v. Beatrice Cheese.pdf (67 KB)