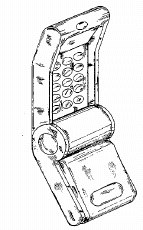 Kyocera Wireless v. President Electronics and Tony Colida (Fed. Cir. 2006, unpublished).
In a DJ action, Kyocera was awarded summary judgment of noninfringement. On appeal, Colida argued that expert testimony is required for such a summary determination. The CAFC, however, affirmed its prior precedent that expert evidence is "not always necessary to resolve questions of patent infringement."
While expert evidence may be necessary in cases involving complex technology, this is not such a case, and Mr. Colida does not explain how expert evidence would have been helpful.
Affirmed
Colida has been involved in several other CAFC decisions: