Honeywell v. Universal Avionics (Fed. Cir. 2007).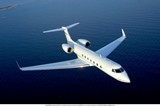 Honeywell holds a number of patents covering a virtual terrain warning system for aircraft. The system compares flight-data with a digitized map to ensure a clear path. Universal and Sandel Avionics have similar functioning systems, and Honeywell sued for infringement. After losing summary judgment, Honeywell appealed on claim construction and the defendants appealed on validity.
On Sale: Section 102(b) of the Patent Act creates a statutory bar to patentability of an invention "in public use or on sale in [the US] more than one year prior to the date of application."
Under Pfaff, an invention is on sale if (1) subject to a commercial sale or offer for sale and (2) 'ready for patenting' at the time of the offer or sale. Prior to the critical date, Honeywell offered its system for sale to Gulfstream, but required a program to test the system's in-cockpit results. In its decision, the CAFC agreed that the tests were "part of Honeywell's program to determine that the invention worked for its intended purpose." Thus, even though no system changes were introduced based on the testing, the tests were a "demonstration of the workability or utility of the claimed invention" — thus were sufficient to avoid the 'ready for patenting' prong of the on sale bar.
Public Use: The system was tested aboard commercial aircraft. On one flight, a reporter was told of the system — a fact he mentioned in a published article. This arguably commercial use did not create a public use bar because the use did not employ "a completed invention in public, without confidentiality restrictions, and without permitted experimentation."
Claim Construction Jurisdiction: The summary judgment of non-infringement was based on only two-terms. On appeal, the CAFC refused to limit its decision to those terms (as requested by a defendant). Rather, the appellate panel looked at each of the five terms where "the district court discerned factual issues in dispute regarding infringement." According to the Court, the two primary terms were correctly construed, but summary judgment vacated on factual issues — giving Honeywell another shot.