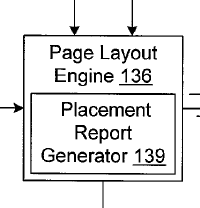 In re Milton (Patent Petition 2007, App. No. 09/938,465)
During a telephone conversation, the Patent Examiner stated that a replacement office action would be forthcoming. Relying on that statement, the applicant did not respond to the already pending office action. Unfortunately, the Examiner did not issue the new office action and the case went abandoned.
37 C.F.R. 1.2 makes clear that an applicant should not rely on any oral promise from a patent Examiner. Applying this rule, the director of petitions rejected Milton's petition for revival.
The oral promise could have immediately been memorialized in an interview summary — something that was not done in this case until after the abandonment.
At the time of Petitioner's reliance, the understanding was a mere oral promise. This section of the C.F.R. expressly prohibits Petitioner's reliance on the oral understanding, and withdrawal of the holding of the abandonment based on an action which is in contravention to a regulation would be improper.
Petition denied.
Notes:
Thanks to Hal Wegner for providing information on this case.

The real party here is HP.