In re Reuning (Fed. Cir. 2008)
The Reuning application claims to have invented a new method of targeting advertisements. In appealing a BPAI obviousness rejection, the inventors argued to the appellate panel that the claims should be allowable because they contain the limitations of "searching the internet", "identifying web pages", and identifying "web pages containing profile data." During the appellate briefing, the applicant had admitted that each of those elements were already "known in the art" at the time of the invention. The CAFC applied the applicant's admission to estop any argument that elements were not in the cited references:
"Having acknowledged that certain claimed elements are taught by the prior art, Reuning cannot now defeat an obviousness rejection by asserting that the cited references fail to teach or suggest these elements."
This conclusion misses the somewhat subtle difference between elements being found in the art generally and those found in the cited references.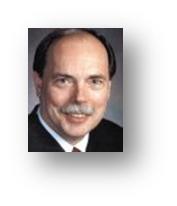 In a Concurring Opinion, Judge Linn wrote to "express . . . disappointment over the delays experienced in this case and . . . concern that the circumstances that led up to this appeal may be more symptomatic of certain failures of the patent system than merely reflective of the peculiar facts of this case."
Here, Reuning filed the patent application in 2001, received a final rejection in 2003, and received the two-page BPAI decision in 2006. During the CAFC appeal, the PTO Director requested a remand so that the BPAI could reconsider all of the facts of the case:
After twice denying Reuning a substantive review of claims 3-66—and taking over three years in the process—the Board, via the Director, now requests that we remand so that the Board can do what it should have done in the first place; namely, substantively review the examiner's rejection of claims 3-66. By taking nearly three years to decline to adjudicate the merits of claims 3-66 on a procedural technicality, and by forcing Reuning to appeal before recognizing the superficial nature of its actions, the Board squandered judicial resources and needlessly frustrated Reuning's interests. This is not a reflection of the Board's finest work. . . .
This wasteful course of proceedings does not promote the fair and efficient administration of justice and is inconsistent with the PTO's mission "to ensure that the intellectual property system contributes to a strong global economy, encourages investment in innovation, and fosters entrepreneurial spirit." . . . I have the utmost respect for the members of the Board, the leadership of the PTO, and the members of the patent bar, and while I would like to believe that this case represents an aberration from the standards of practice I have long admired and have come to expect, I am concerned that it does not.