As this photo by Johnathan E. Mansfield shows, the allure of patent law continues to grow.  Professor Holbrook, co-author of the Patent Litigation and Strategy casebook writes that he is "Glad to see our Patent Litigation casebook has such wide appeal."  Judges Kimberly Moore and Paul Michel (retired) are co-authors.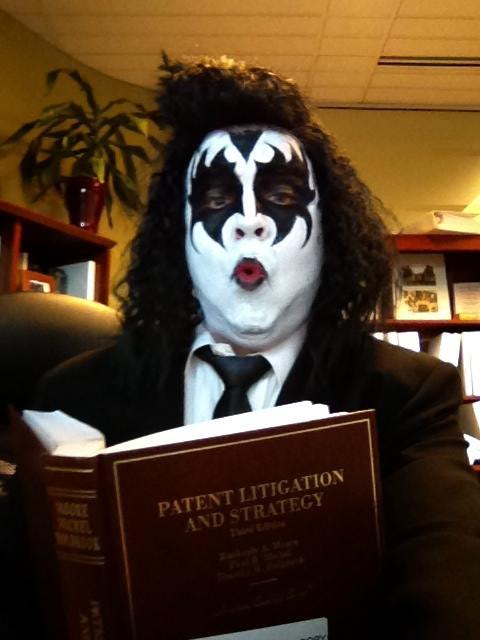 Of course, there may also be a trademark problem. See U.S. Trademark Serial Nos. 85/239,324, 85/239,312, 85/239,299, and 85/239,285, whose images are shown below.




The following statement is from the bat-wing-face registration: "The mark consists of a make-up design placed over the entire face and featuring bat wings around the eyes and make-up around the lips. The eyeballs, nose, teeth and tongue are not claimed as features of the mark." Although first used in commerce in 1974, the make-up designs were only registered as trademarks in August 2011.
Law School Question: How does the trademark registration impact the band's ability to also claim copyright protection for the design?