by Dennis Crouch
In my patent classes, we talk about the distinction between invention and discovery (and even re-discovery).  The patent statute itself opens the door to patenting of discoveries in addition to inventions.  However, modern courts have largely ignored or rejected that possibility.  The following case is an interesting starting point for a discussion of the value of discovery (rather than invention) and the role of the patent system in providing an incentive for that activity.
+ + + + +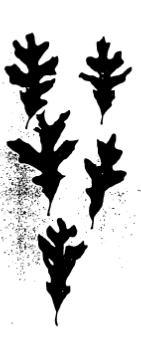 In re Beineke (Fed. Cir. 2012)
Professor Beineke loves the two white oak trees growing in his front yard. He loves them so much that he filed for patent protection. Specifically, Beineke filed two plant patent applications asserting that the trees qualified for protection under 35 U.S.C. 161.  That statute was last edited in 1954 and reads:
[w]hoever invents or discovers and asexually reproduces any distinct and new variety of plant, including cultivated sports, mutants, hybrids, and newly found seedlings, other than a tuber propagated plant or a plant found in an uncultivated state, may obtain a patent therefor, subject to the conditions and requirements of this title.
The USPTO rejected the applications — concluding that the trees did not qualify as patentable discoveries because, inter alia, they had been "found in an uncultivated state" in direct contradiction to the statute. 
On appeal, the Federal Circuit has affirmed the rejection. In doing so, the court has re-affirmed that the patent system requires human activity in the creation of the subject matter sought to be patented.  In particular, the court held that the patent applicant must have either (1) been "the result of plant breeding or other agricultural or horticultural efforts;" (2) been "created by the 'inventor';" or (3) been found as a seedling in a cultivated state.  Beineke was unable to qualify under any of the these three prongs and thus the court held his claims unpatentable.
+ + + + +
For those concerned with plant patents, there are several important doctrinal points in the case, including the court's express recognition that it has not fully defined the scope of the "cultivated state" requirement.
+ + + + +
I'm sure that I'll discuss footnote 8 next time that I teach the topic of "found property" in my 1L property law class.  In that note, the court makes clear that "the 1954 amendments … made seedlings found on other people's land patentable."  What if the discoverer was trespassing?