Although non-precedential, Valmont Indus. v. Lindsay Corp (Fed. Cir. 2018) appears to be the first post-SAS Federal Circuit opinion involving a partially-initiated inter partes review (IPR) proceeding.
In its IPR petition, Lindsay challenged all 18 claims of Valmont's U.S. Patent No. 7,003,357.  The PTAB instituted, but only to claims 1-15 and 17-18 — the case against Claim 16 was not strong enough.   In its final decision, the PTAB found the claims obvious except for claim 11 and, of course claim 16 (whose validity was not tried).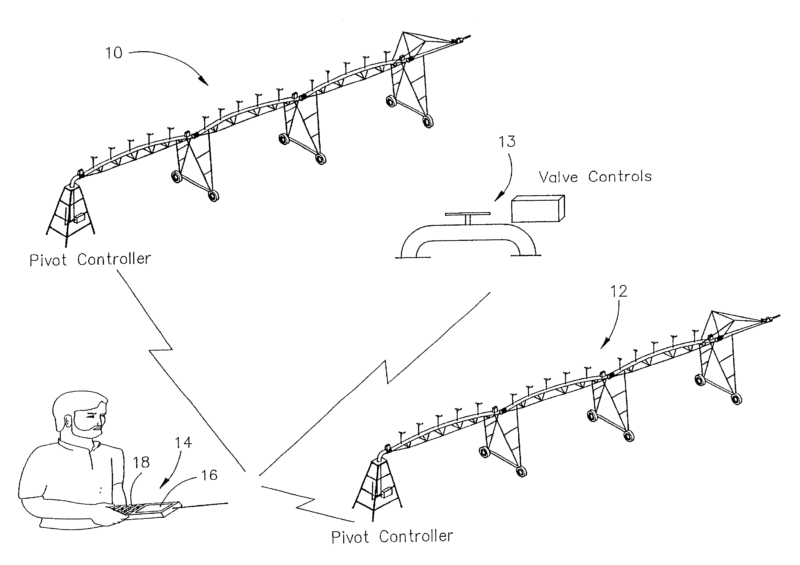 Meanwhile, in SAS, the Supreme Court ruled that the PTO cannot partially-institute its AIA trials, but rather, it must either hold trial on all the challenged claims or none of the challenged claims.
[The statute] directs that "[i]f an inter partes review is instituted and not dismissed under this chapter, the [Board] shall issue a final written decision with respect to the patentability of any patent claim challenged by the petitioner . . . ." §318(a) (emphasis added). This directive is both mandatory and comprehensive. The word "shall" generally imposes a nondiscretionary duty. . . . SAS is entitled to a final written decision addressing all of the claims it has challenged.
One open question following SAS is what-to-do with all the cases that have been partially instituted . . . Here, neither party filed any post-SAS briefing and the court consequently ignored the issue — holding that the PTAB erred on claim 11 and instead that all of the tried claims should be cancelled.
Because the decision here is non-precedential and sub silento, it is difficult to discern much meaning — but one conclusion is that the right to trial and written decision on all challenged claims is a waivable right. In SAS, the court referred particularly to the right as an "entitlement" held by the petitioner — and most entitlements are waivable.  The setup raises several questions – most notably (1) does the patentee also hold the entitlement and (2) may the petitioner "waive" the all-challenged-claims right within the petition itself?
As an alternative theory — I dug into some of the documents and found that the aformentioned unjudged Claim 16 was later challenged in an ex parte reexamination and Valmont calncelled the claim in that proceeding. At that point, it is probably appropriate to say that it is no longer a "claim" subject to challenge.