The USPTO has extended its public comment period on the subject of patenting artificial intelligence inventions. Due Date: October 11, 2019 now November 8, 2019.
The PTO is also seeking a Senior Level AI Expert.
The United States Patent and Trademark Office (USPTO) is seeking a technical expert to advance the shared understanding of how to best implement the opportunities presented by Artificial Intelligence. The role will provide technical expertise in developing solutions for real-world, large-scale problems using Artificial Intelligence at the USPTO.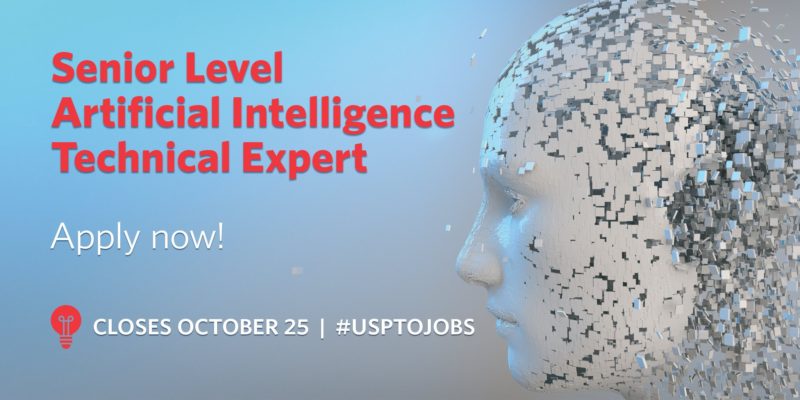 Apply at USA Jobs: https://www.usajobs.gov/GetJob/ViewDetails/546501200