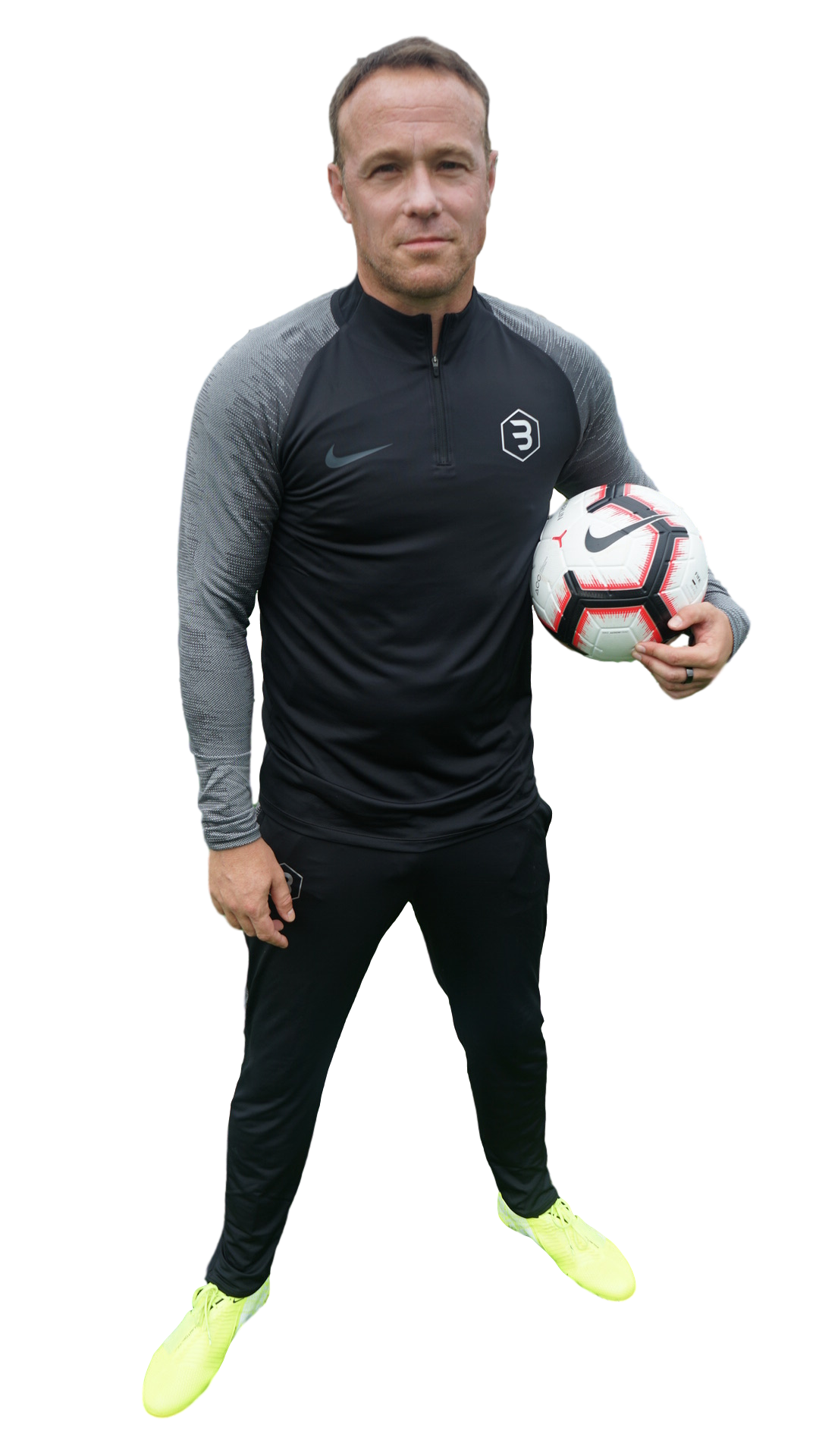 by Dennis Crouch
In re Copeland-Smith (Fed. Cir. 2019)
David Copeland-Smith is a leading soccer coach and has been training players for years using his registered trademark BEAST MODE SOCCER. [beastmodesoccer.com] .
The mark was registered early-on for "coaching services." However, Copeland-Smith also wanted a registration covering t-shirts and soccer balls. (The amended application disclaimed rights to SOCCER except as part of BEAST MODE SOCCER.)
The problem for Copeland-Smith is that other folks have their own registered Beast-Mode marks. This include's former NFL'r Marshawn Lynch's BEAST MODE apparel line. [beastmodeonline.com].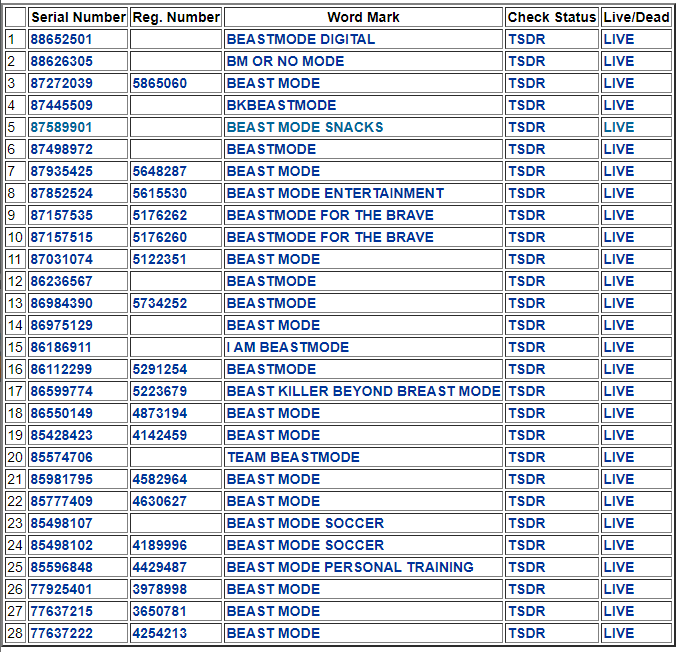 In this situation, the PTO asks whether the applicant's mark is likely to cause confusion with another registered mark. § 2(d) of the Lanham Act (15 U.S.C. § 1052(d)).  The du Pont factors serve as the guide in this likelihood of confusion analysis.  Here, the focus was on factors 1 and 6:
1. The similarity or dissimilarity of the marks in their entireties as to appearance, sound, connotation, and commercial impression.

6. The number and nature of similar marks in use on similar goods.
Factor 1 – similarity of the mark —  Copeland-Smith argued that BEAST MODE SOCCER has substantial dissimilarity from the shorter BEAST MODE. On appeal, the Federal Circuit agreed with the TTAB that the word SOCCER shouldn't be given much weight because it is a generic/descriptive term and that BEAST MODE is the most memorable and impactful portion of the mark.  The court also affirmed the potential overlapping markets because Lynch's mark is not tied to "football themed" apparel, but rather "encompass trade channels through which soccer clothing is also sold."  Note here that analysis of these factors is a question of fact, and so the Board's conclusions were given substantial deference on appeal.
Factor 6 – number and nature of similar marks — Copeland argues that Lynch's mark is weak because "Beast Mode" is a well known American slang referring to using "high effort or energy in exercise or sport." (Citing the UrbanDictionary). (I'll note that several UrbanDictionary definitions refer directly to Lynch. E.g., "beastmoed: to go crazy like marshawn lynch does.") (I'll also note the following definition "Patent: To take an existing commodity and claim ownership over its production rights.")
On appeal, the Federal Circuit again agreed with the TTAB's factual conclusion that Factor 6 favored denial-of-registration.  The court noted that Copeland-Smith produced a "large quantity of evidence", but that the evidence lacked "quality."
The Board closely inspected the evidence and determined that, despite the volume of evidence submitted, much of it was of limited probative value on the question of the weakness of Lynch's BEAST MODE mark for t-shirts and other clothing.
Denial affirmed – no registered mark for BEAST MODE SOCCER on clothing or soccer balls.