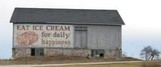 Showmaker v. Advanta USA (Fed. Cir. 2005)
Illinois farmer, Edward Showmaker, filed suit against Advanta USA, claiming that the language of the shrinkwrap license agreement on Advanta's soybean seed violated the misbranding provision of the Plant Variety Protection Act (PVPA). The Advanta's Garst Brand Seed D445N, Variety 57004 purchased by Mr.. Showmaker was neither patented or PVPA certified. However, the agreement on each of Advanta's bags stated:
"The soybean seed in this bag contains genetics developed, licensed or owned by Seller. All rights to make, produce or sell seed products derived from this seed reside solely with Seller. Buyer acknowledges this ownership and agrees to the following conditions: … Buyer will not resell or supply any of this seed to any other person or entity. Furthermore, Buyer is strictly prohibited from saving or selling, for seed purposes, any gain products from this seed. Buyer further agrees not to alter, or permit the alteration of the seed … through either genetic engineering, conventional breeding activities or other techniques."
The United States District Court for the Southern District of Illinois dismissed the case for failure to state a claim upon which relief can be granted because the contractual language in the Agreement did not implicate the PVPA's misbranding provisions. The Federal Circuit affirmed because Advanta's shrinkwrap license did not specifically reference the PVPA, any issued PVPA certificates or any pending PVPA applications. Furthermore, Advanta's shrinkwrap license did not use the terms "Unauthorized Propagation Prohibited" or "Unauthorized Seed Multiplication Prohibited," which are specifically set forth in PVPA Section 2568(a)(3). The Court stated that Advanta's contract language did not put the potential purchaser or the public on notice of a plant variety owner's rights, it merely restricted some activities of the buyer.
NOTE: Alison Baldwin is a partner at McDonnell Boehnen Hulbert & Berghoff LLP in Chicago. Her patent litigation experience has covered a diverse range of topics, from recombinant DNA technology to digital television. In addition to her law degree, Ms. Baldwin holds degrees in biochemistry and plant pathology and has conducted research on the molecular mechanisms involved in plant disease resistance. [Brief Biography].