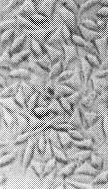 Israel Bio-Engineering v. Amgen (Fed. Cir. 2007).
In 2002, Israel Bio-Engineering (IBEP) filed suit against Amgen, Immunex and Wyeth (collectively "Amgen") alleging that their Enbrel drug infringed claim 1 of their patent. (Enbrel is used to treat severe rheumatoid arthritis and psoriasis.).
Yeda intervened — arguing that IBEP did not, in fact, own rights to the patent. Although Yeda was under contractual obligation to transfer certain patent rights to IBEP, Yeda argued that some of the claims of the patent were invented only after those obligations had ended — and thus that Yeda was under no obligation to transfer rights to IBEP. The district court agreed with Yeda and dismissed IBEP's suit for lack of standing — finding that IBEP had at most a partial interest in the whole patent.
Generally, one co-owner can block other co-owners from enforcing a patent simply by refusing to join voluntarily in the patent infringement suit.
Absent the voluntary joinder of all co-owners of a patent, a co-owner acting alone will lack standing.
Although it allowed IBEP to make a new argument on appeal, the CAFC applied Israeli contract law to hold that IBEP, at most, was a co-owner.
Notes:
One fact that makes this case even more interesting is that IBEP was asserting claim 1, a claim that very likely fell under the terms of the assignment. If the patent had only included claim 1, then it would have been owned by IBEP. However, Yeda had rights in claims 2 and 3. Although those claims were likely unenforceable, their existence gave Yeda a partial interest in the entire patent.

Beware that there are a few exceptions to the rule stated above.